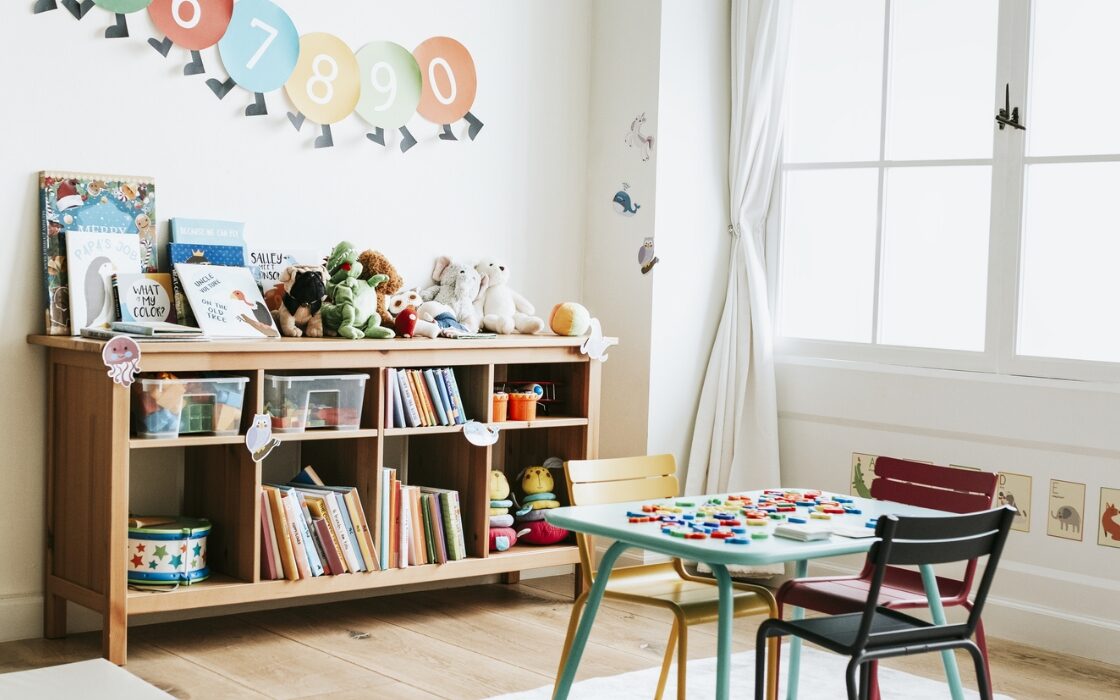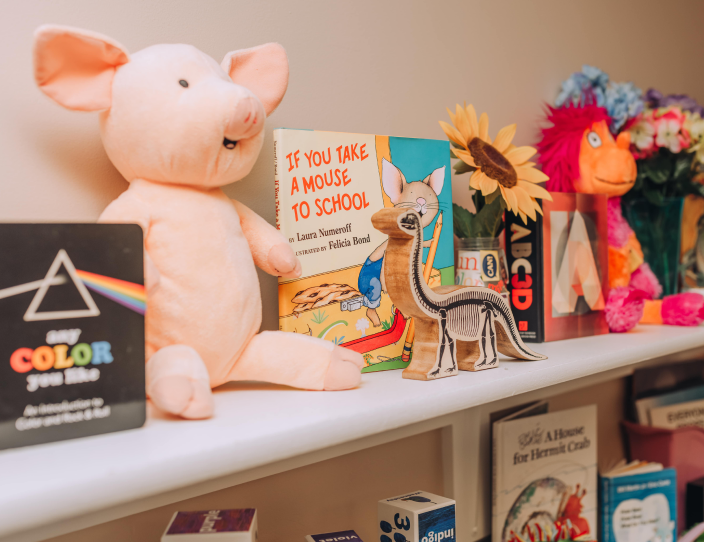 Empowering Children
The Learning Grove play an active role in your child's education and development, setting the stage for a fun, engaging learning environment. These enthusiastic, creative educators design unique, personalized lesson plans to captivate your child.
The Learning Grove provide a teacher-to-child ratio that allows all the children to receive the individualized attention they need to grow and learn at a comfortable pace. Our teachers are dedicated to developing your child's potential and are sensitive to your child's individual needs.
The Learning Grove Academy hosts two professional development days to keep our educators current in the early education field. They also hold monthly trainings to promote their continual focus of the needs of the children in their care.
Getting to Know The Team
Sami McGlothlin Center Director

"A little bit about myself – I have a BA in Child and Family Development from American Military University.  I had the privilege of serving in the Indiana Army National Guard for eight years and come from a strong military family.  I am a big sports fan – I am especially a huge Patriots fan.  I have served in the field of Early Childhood Education for over nine years as a young toddler teacher, assistant director, and most recently a director for six years.  I am committed to working with families as a partner in education to ensure a strong dedication to early childhood education and success for all learners.

I am dedicated to working hard and continuing the success that has already been established at The Learning Grove Academy.  My goal is to build upon these successes through strong relationships with teachers, staff, parents, students, and community organizations as we partner and advocate the importance of early childhood education for all children.

As a collaborative leader, I am committed to always exploring new ways to ensure the safety and security of children at all times, meet the needs of every child, and communicate effectively with parents and teachers.  I work closely with parents, teachers, and children to identify explicit goals in the areas of social and emotional development, cognitive and physical development, early learning foundations, school climate, and parent communication.

All of us at The Learning Grove Academy will provide quality academic experiences for every child and help each of them develop a lifelong love of learning through personal connections, safety, STEAM, and Project-Based Learning initiatives.

As the Director, it is important to me that everyone who steps through the doors – teachers, children, and parents – are excited to be here!  This attitude enables us to meet the challenges of equipping every child with the intellectual building blocks for the future in a positive, fun, and nurturing environment.  I want everyone to know that I will make every attempt to make myself available for parents and I welcome your input.  I look forward to sharing my passion for early childhood education with you to help each current child and future children at The Learning Grove Academy develop into lifelong learners and meet their goals!"

Anna Beck Assistant Director

"My name is Anna Beck, and I am very happy to introduce myself as The Learning Grove Academy's Assistant Director!  I have been with The Learning Grove since June of 2020 and in Early Childhood Education for 9 years.  I have my Associates's Degree from the University of Wisconsin – Whitewater, among other certifications, including ServSafe, Medication Administration, Planning a Safe/Healthy Environment, and many others in the Early Childhood Education field.

A little bit about myself… I have two young boys, Kael and Willy, both of whom attend LGA.  I am originally from the "Cheesehead State," so I am all about Wisconsin sports (Go Pack Go and Go Bucky!).  In our free time, we are typically out on the soccer fields for practice and games, or in the gym watching Kael play basketball.  We also love the outdoors.  We recently moved from Plainfield to Avon, which means we are officially Orioles!

I am devoted to helping build a safe and supportive center for the children, staff, and families as LGA continues to grow, and I promise to maintain high-quality care and development for all children.  I am extremely grateful for this opportunity and to be on this new journey with the Learning Grove family!"

What Teachers Say

"I absolutely have loved my job since day 1. There has never been a day I've been overwhelmed. My managers and my coworkers make me feel like I'm at my home. They're so friendly, full of great advise and fun to be arounds. The Learning Grove is a stress-free daycare and my work family makes it that way. Our rooms are never over ratios giving me the chance to love, play, teach and grow with the littles all day long."

– Jessica M. December 11, 2019

"I've been a part of the The Learning Grove family for twenty-seven years. I'm very passionate about being able to help mold the children onto the right path and get them ready for their future endeavors. One of the purest moments is when the children succeeds in developments skills and expands their knowledge. I am thankful that The Learning Grove, allows me to care for such loving kids."

– Kris K. December 12, 2019

" I have thoroughly enjoyed working at The Learning Grove the last 26 years because of the warm family atmosphere. My 2 daughters came here with me as children as well as my 2 grandsons. I have always considered the employees here as friends and felt at ease knowing what great care my children and grandchildren were receiving here. I hope any future grandchildren I have will have the opportunity to attend this center as well."

– Heidi M. January 8, 2020

We look forward to hosting you at our school.