Infant Program in Indianapolis & North Liberty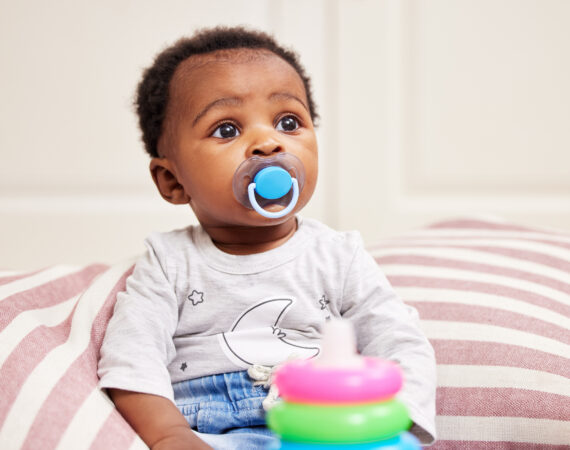 6 weeks - 1 year
With a large play area — including many age-appropriate toys — the Infant rooms are designed to be stimulating, educational, and comfortable for infants to grow and develop.  Caregivers incorporate lesson plans, including fine and gross motor activities, executive functioning skills, science and sensory development, outside stroller time, sign language, story time, and more.
Parents of infants must send prepared bottles of breastmilk of formula that are clearly labeled with the child's first and last name, date and time prepared, and the number of ounces (see Bottle Labeling Instructions for further instructions). A current feeding plan must be on file and available for reference in the Infant classroom. This feeding plan must show the specific diet for each child and signed by the child's physician and parent. Instructions regarding a feeding schedule must be provided by the parent, signed by a pediatrician, and updated as necessary. Any contents remaining after feeding will be discarded; therefore it is suggested that bottles be filled with the amount the child will drink.
As solid foods are introduced, we request that parents bring labeled jars or small containers of food. All food should be portioned out in clean and sanitized, non-glass containers. The child's first and last name and date should appear on the label. All infant food brought to The Learning Grove must follow the Safe Transportation of Food rules in your enrollment packet.